MY SASEBO PASS
---
Electrical MY SASEBO PASS gets you access to both valuable TICKETS as well as PASS benefits including great deals on souvenirs and Sasebo culinary specialties, such as "Sasebo Burger", "Lemon Steak", and "Naval Beef Stew." Enjoy special offers while you explore the highlights of Sasebo!
What's MY SASEBO PASS?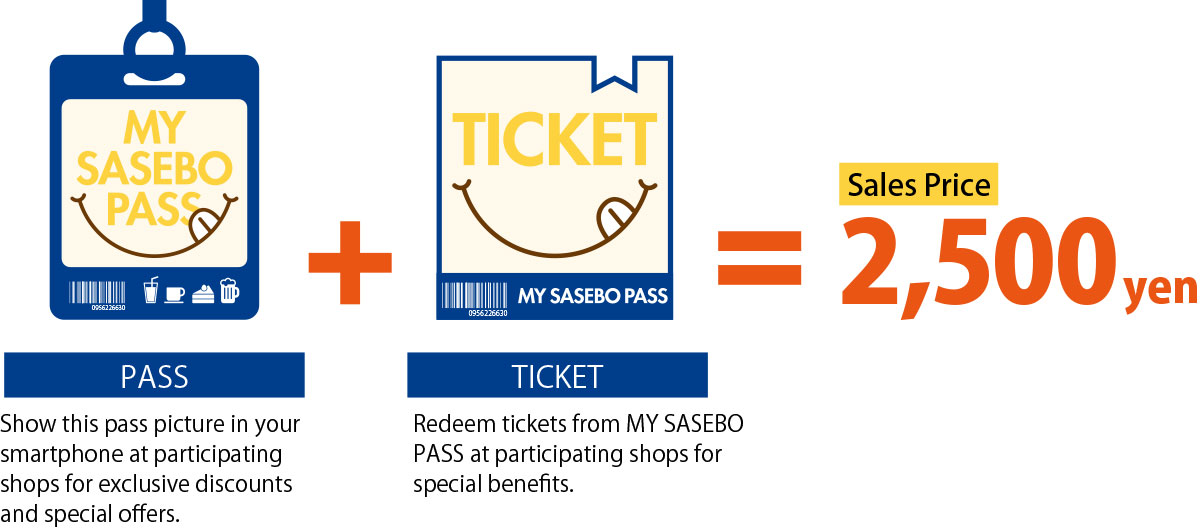 Example of how to use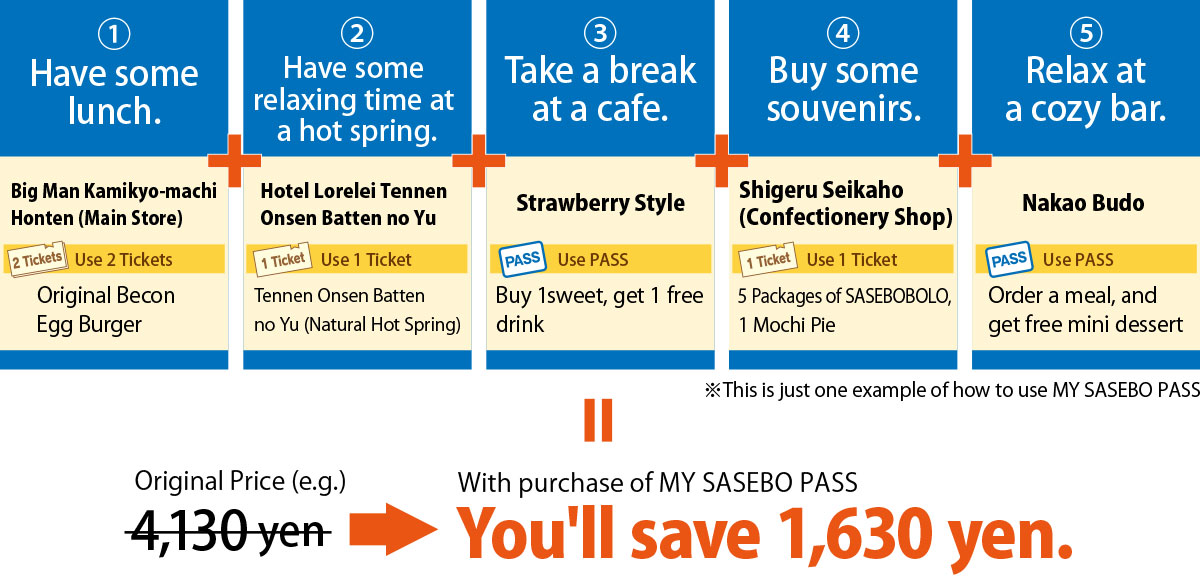 ■Please have your smartphone ready to utilize these benefits.
■Sales Window:Sasebo Tourist Information Center, etc.
How to use MY SASEBO PASS
【1】

【2】

Choose a shop that interests you on the map.

・Offer details, including ticket redemption, restrictions, and availability, vary by shop. Please refer to the participating shop descriptions on the map for details.
・Please note that business hours and menus available at participating shops are subject to change without notice.

<Download map>
日本語版 MAP(PDF)
English MAP(PDF)

【3】

Head to the shop you want to visit as you explore Sasebo.

【4】

Once you arrive at the shop, show them your PASS & TICKETS and exchange for any special offers listed.


※Please note, passes and tickets cannot be exchanged for items not listed on the map.
【Participating Shops】Sasebo Burgers
【Participating Shops】Bayside Gourmet
(Lemon Steak, Beef Stew and Nyuko Zenzai (Sweet red bean soup))
【Participating Shops】Japanese Food
【Participating Shops】Western Food
【Participating Shops】Coffee & Desserts
【Participating Shops】Bar Food & Drinks
【Participating Shops】Others
次に読みたい記事